California Online Traffic School Reviews
Are you trying to decide on the right traffic school to help you take care of your recent traffic ticket? Reading traffic school reviews is a great way to find the best school for you. Hearing from real people who have taken the course and discovering their favorite or least favorite parts can help you decide whether or not the course will be a good fit for you.
At The Online Traffic School, reviews are very important to us. We love to hear feedback and customer reviews to help us improve our course. We are constantly adjusting and enhancing every aspect of our program to make it as user-friendly and satisfying as possible for drivers in California. Traffic school reviews from customer like you help us accomplish this.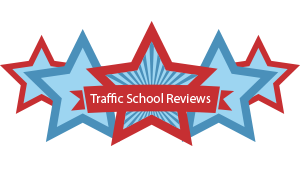 Some Online Traffic School Reviews From A Few Of Our Satisfied Customers:
Just received email confirmation from the court that the certificate was received and my case was dismissed. Thank you so much for the great customer service, a valuable method of instruction and new info for me and all at a reasonable price. Hope to never need your services again and will recommend you wholeheartedly to anyone who does. Regards. Joan K.

Your school is very well done, much better than the material provided by most DMVs… I appreciate that you include a lot of safety advice in you traffic school and would recommend that somehow this material should be a required course to get a driver's license and an insurance contract… Just some thoughts from a satisfied customer. Howard W.

If you have yet to take part in our program, Sign Up Now to experience our Quick and Easy course for yourself!
If you have something that you would like to share with us, please do not hesitate to do so. Whether you would like to add to our list of California traffic school reviews, submit a question, suggest an improvement, or simply share a comment, we would love to hear from you!